The Origin
of Owu Kingdom
Oduduwa (Oodua) was the first ruler of a unified Ife Kingdom and the acclaimed progenitor and patriarch of various independent royal dynasties in Yoruba land, and is today venerated as "the hero, the warrior, the leader and father of the Yoruba people".
Obatala was the chief Priest of Oduduwa. He was a chaste man who also travelled far and near in what became known as West Africa. He was a great man who later married Oduduwa's first daughter – Iyunade, by whom he got his first son, Ajibosin.
Olowu of Owu Kingdom
Kabiyesi Oba Saka Adelola Matemilola, Oluyalo Otileta VII was born on 4th of August 1964. He is a member of Section 3 of Otileta Dynasty, which comprises of Oluyalo and Olajisoye families. Section 3 of Otileta Dynasty are descendants of Ìyá Àgbà Bolajoko, the third wife of Oba Olapetiji Asunkungbade Otileta I, who reigned at the Owu homestead from 1405-1437.
Identifying
Sons and Daughters of Owu
What are the characteristics of the Owu – the way they see themselves and the lens through which other sub-groups of the Yoruba peer at them? 
Click the headings below to open and read the content of each characteristic:
Odun Omo Olowu

: The History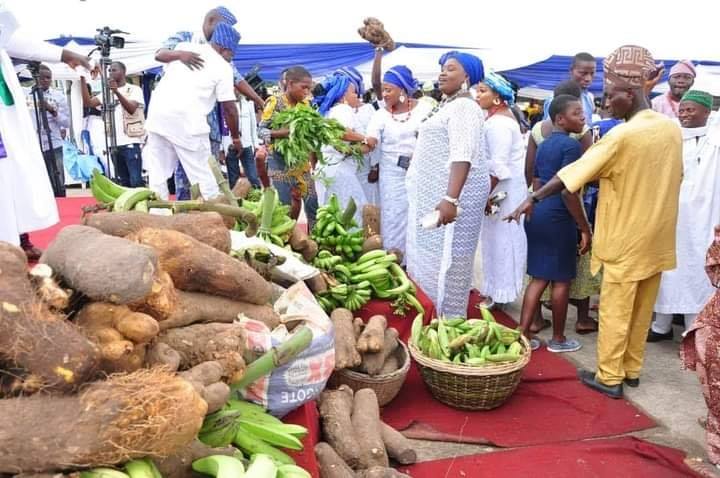 The Owu Annual Festival
Odun Omo Olowu is the major annual festival observed by the Owu people. As its name suggests, it is an annual rallying event for all Owu citizens who are regarded as sons and daughters of the Olowu.
It is observed after the harvesting season which translates to the end of September or early in October of each year. By keen observation it is reckoned that the year's yam harvest would still be available in the barns in the farms, yam being a major item in the menu for the festival.
It begins with a consultation with the Olowu for a suitable date for the commencement of the year's celebration. This is called 'Igbojo" i.e. the fixing of the date to flag off the commencement. Once the date is fixed the 'Obamogbo' and Alojee' traditionalists take over preparation for the festival. The Olowu being the chief celebrant is responsible for providing the materials for the rituals. The monarch must provide a compliment of gifts comprising a load of yams, a hind leg of an 'agborin' (an antelope), etc.
The Obamogbo receives these items. By contrast the Alojee receives one bottle of palm-oil. The festival itself kick-starts with an eve of the festival celebration called 'Ojo Ale Odun' or 'Odun-ku-ola'. To begin with, the main events of the festival span 3 days – the eve night, plus the next 2days.
Registration form for

Owu Sons and Daughters Database

is now Available.